Business Meetings and Seminars Thin Line Icons - Editable Stroke - stock illustration
A set of business meetings and seminars icons that include editable strokes or outlines using the EPS vector file. The icons include all types of meetings, conventions and seminars and include a business person giving a speech to a group of employees, business people shaking hands, two business people engaged in an online chat, a person with microphone in hand delivering a speech to a group of people, a boardroom with business people having a business meeting, two people in a boardroom having a small business meeting, a business person giving a presentations, a business manager speaking to his employees using a bullhorn, a business person in front of a screen delivering a presentation at a convention, two business people having a meeting while out to lunch, a video conference meeting with many in attendance, a business meeting using telecommunications, business people meeting in a boardroom with their laptops and other related icons.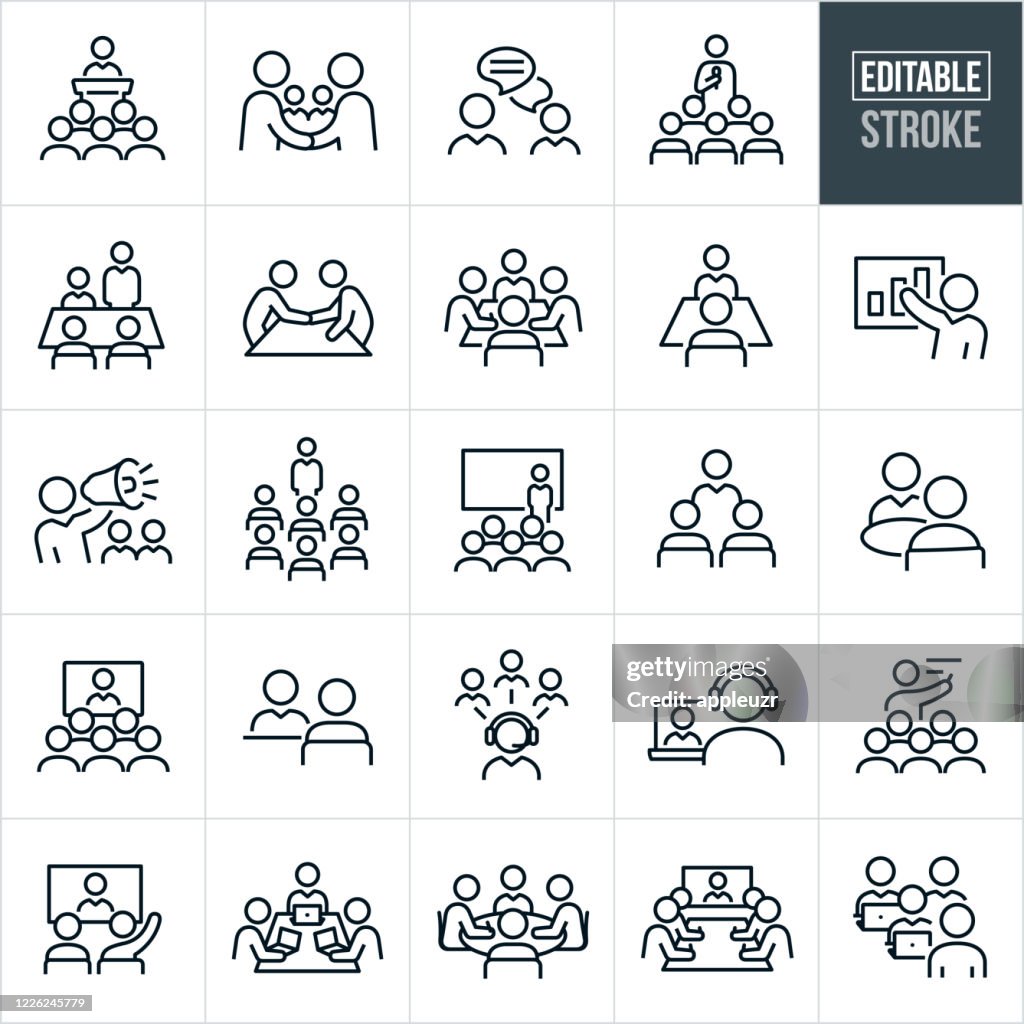 Get this image in a variety of framing options at Photos.com.
All Royalty-Free licences include global use rights, comprehensive protection, and simple pricing with volume discounts available
DETAILS
Collection:
DigitalVision Vectors
Release info:
No release required