Distribution Warehouse Thin Line Icons - Editable Stroke - stock illustration
A set of distribution warehouse icons that include editable strokes or outlines using the EPS vector file. The icons include a warehouse, warehouse supervisor, loading dock, semi-truck, person packaging, warehouse worker, conveyor belt, package, truck with boxes, blue collar worker, person at computer, hand dolly, inventory, forklift, package delivery, assembly line and other related icons.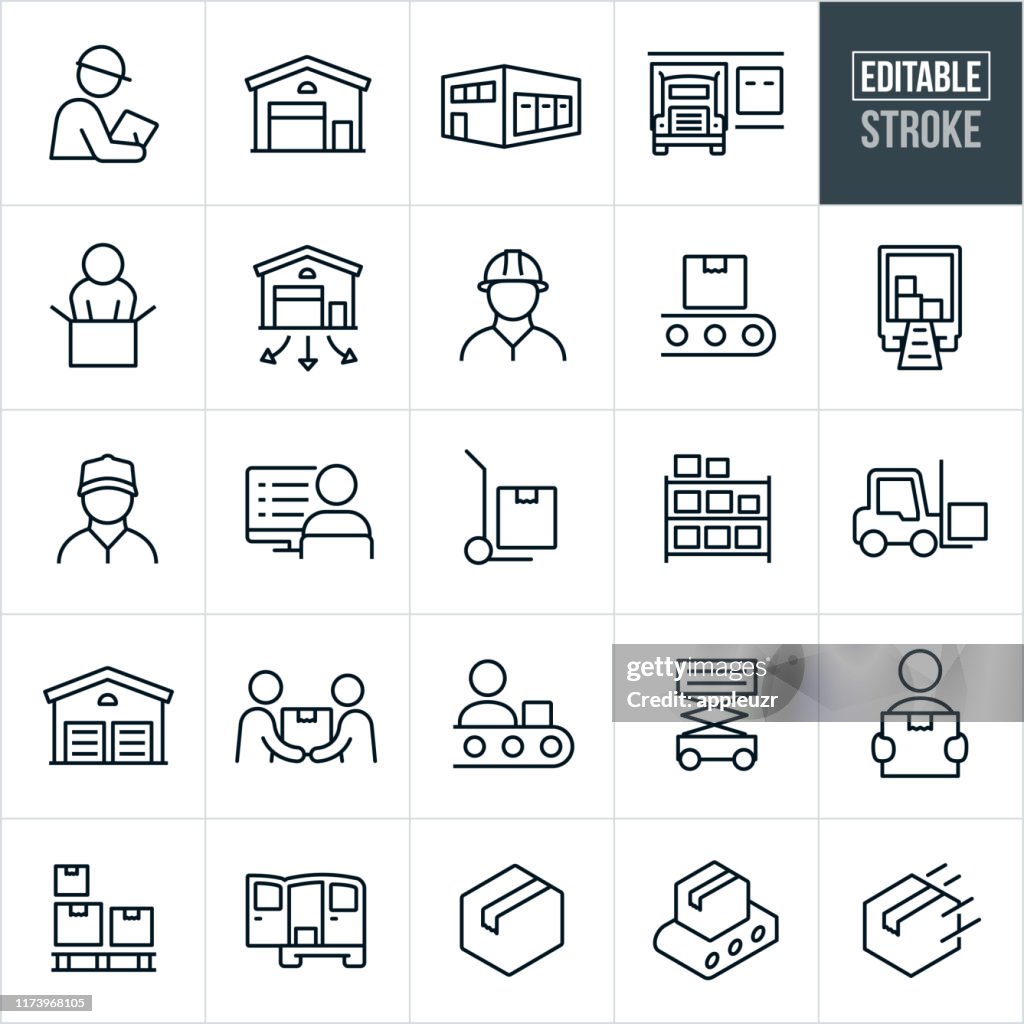 Get this image in a variety of framing options at Photos.com.
All Royalty-Free licences include global use rights, comprehensive protection, and simple pricing with volume discounts available
DETAILS
Collection:
DigitalVision Vectors
Release info:
No release required