Family And Relationships Thin Line Icons - Editable Stroke - stock illustration
A set family and loving relationships icons that include editable strokes or outlines using the EPS vector file. The icons include a family of four, father with arm around shoulder of child, family of three holding hands, father with arm around shoulder of son, husband and wife holding hands, family of four with mother holding baby, man with arm on shoulder of woman, couple holding a puppy dog, mother with arm on shoulder of son, mother and son with baby stroller, family in a heart, couple holding hands, two hands touching, a couple seated at a table eating, family of five, couple holding a house, couple getting married, family of four at dinner table and a couple in front of a new home to name a few.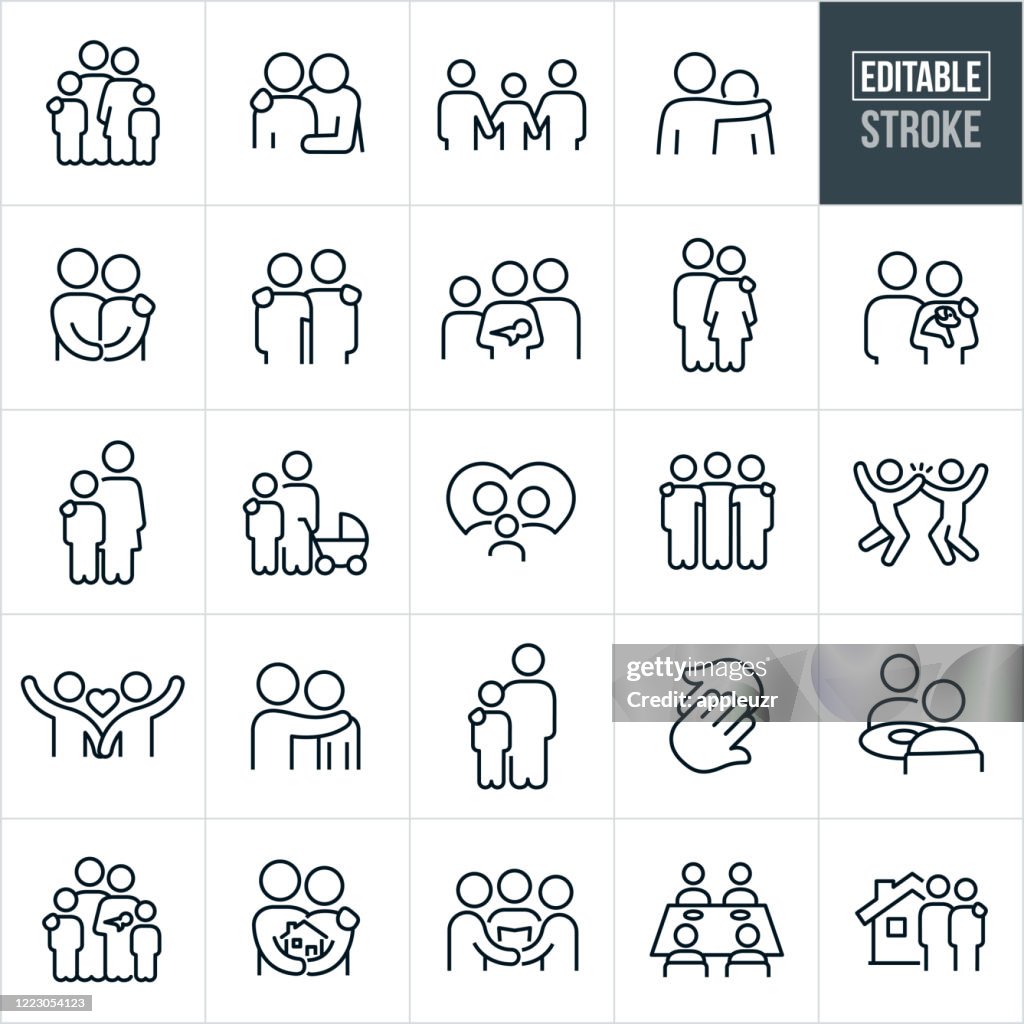 Get this image in a variety of framing options at Photos.com.
All Royalty-Free licences include global use rights, comprehensive protection, and simple pricing with volume discounts available
DETAILS
Collection:
DigitalVision Vectors
Release info:
No release required