Fitness Facility Thin Line Icons - Ediatable Stroke - stock illustration
A set of fitness facility icons that include editable strokes or outlines using the EPS vector file. The icons include a person lifting weights, person doing aerobics to music, person swimming, fitness facility staff, customer running on treadmill, personal trainer, person deadlifting, person on elliptical trainer, person in spa, person doing sit-ups, fitness facility, goal, person training, physical exercise, jump roping, person using kettle bell, message, person on exercise bike, person doing yoga, person with tape measure around waist, aerobics class and a person doing lunges while holding a dumbbell to name a few.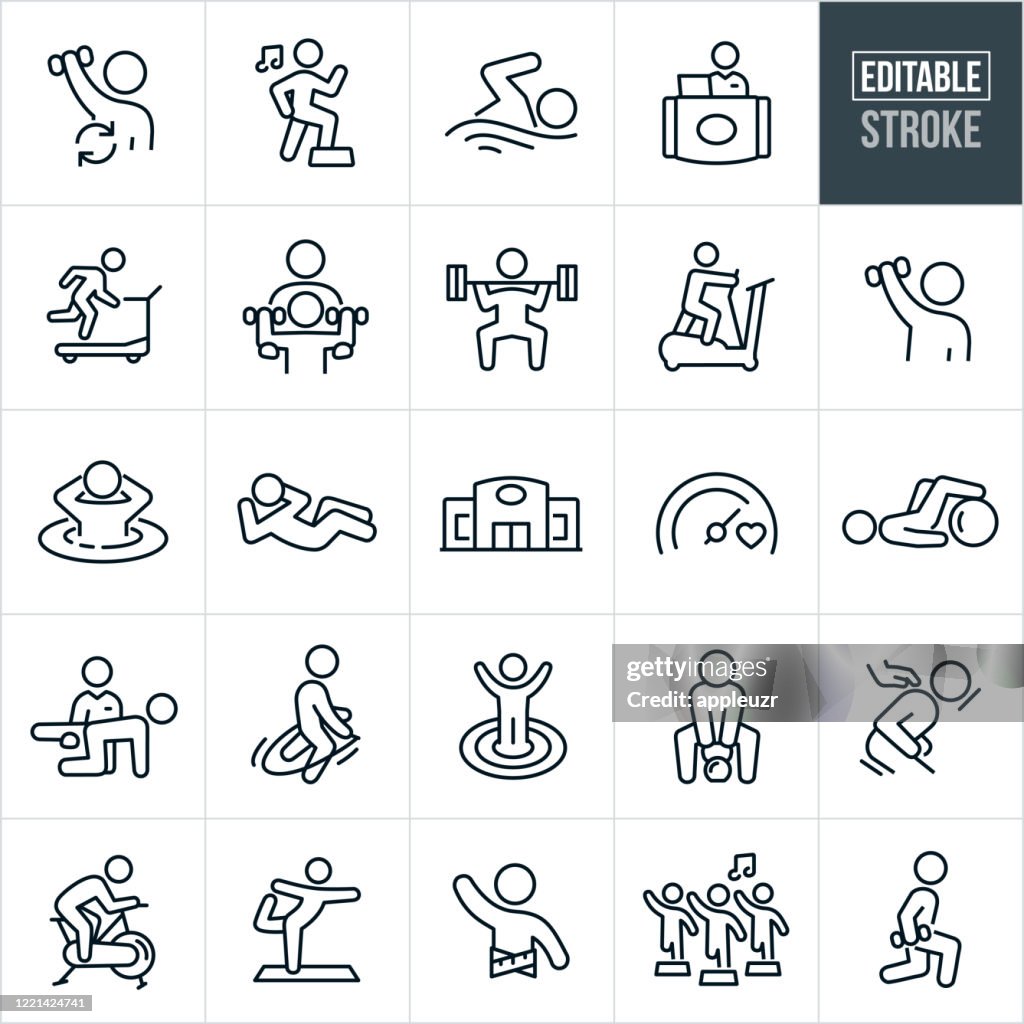 Get this image in a variety of framing options at Photos.com.
All Royalty-Free licences include global use rights, comprehensive protection, and simple pricing with volume discounts available
DETAILS
Collection:
DigitalVision Vectors
Release info:
No release required