Chairman of Association for Cricket for
NEW DELHI, INDIA: Chairman of Association for Cricket for the Blind in India (ACBI) George Abraham (L) and former Indian Test Cricketer Abbas Ali Baig (R) listen to reporters during a press conference in New Delhi, 13 February 2004. Even as India's cricket tour of Pakistan hangs in the balance, the blind cricket team embarks on a tour of the neighbouring country allaying security fears. AFP PHOTO/ Prakash SINGH (Photo credit should read PRAKASH SINGH/AFP via Getty Images)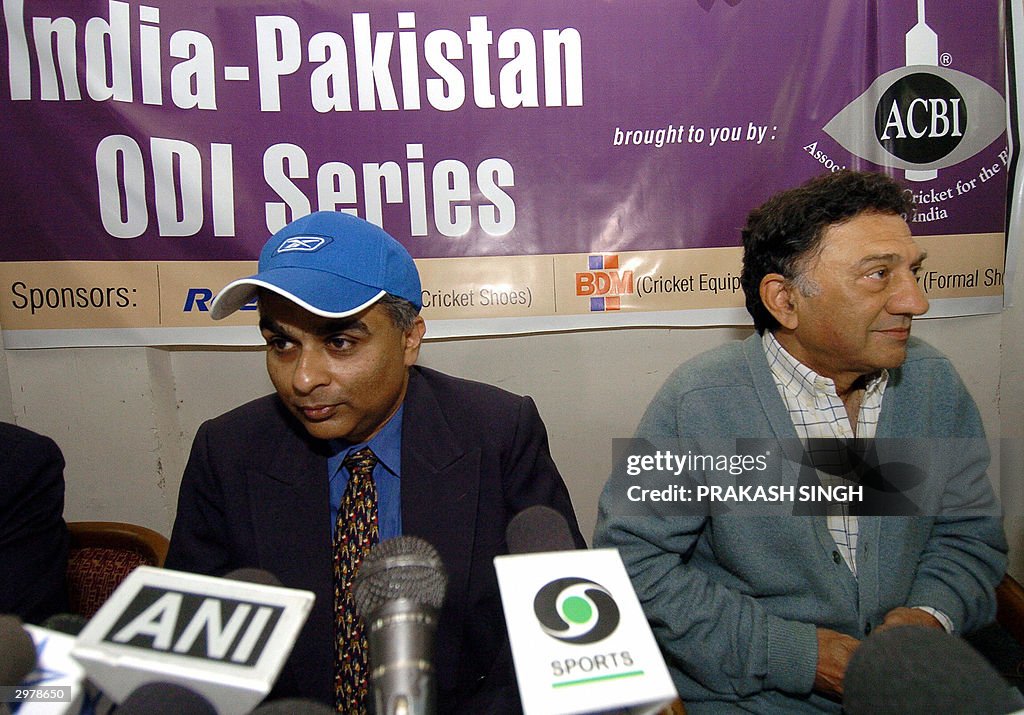 How can I use this image?
DETAILS
Restrictions:
Other than commercial and promotional uses, full rights in UK, USA, Ireland, Italy, Spain, Canada (not Quebec) and restricted rights elsewhere.  Please call for uses involving restricted rights, commercial or promotional.
This image is only available in Getty Images offices in the United Kingdom, United States, Germany (Austria, Switzerland via Germany), Hong Kong, Singapore, and Australia.
Date created:
13 February, 2004
Object name:
HKG2004021397801