The Palace of Auburn Hills, 2005 NBA Finals
UNITED STATES - JUNE 19: Basketball: NBA Finals, View of The Palace of Auburn Hills, stadium during player introductions with pyrotechnics before San Antonio Spurs vs Detroit Pistons game, Auburn Hills, MI 6/19/2005 (Photo by Bob Rosato/Sports Illustrated via Getty Images) (SetNumber: X73755 TK1)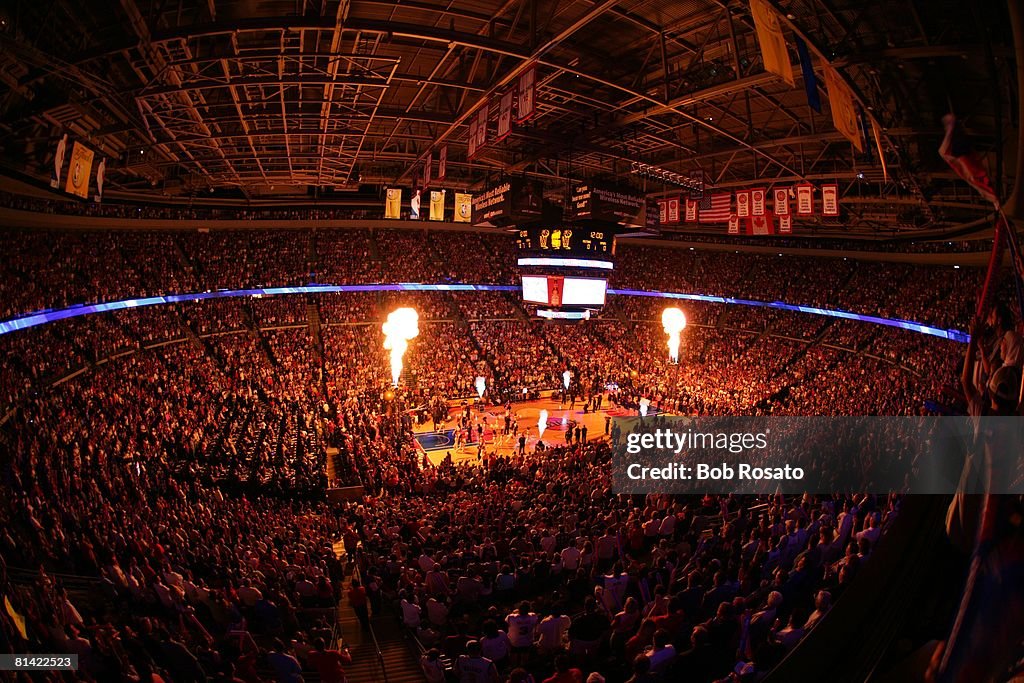 Get personalised pricing by telling us when, where, and how you want to use this asset.
DETAILS
Restrictions:
USER IS NOT PERMITTED TO DOWNLOAD OR USE IMAGE WITHOUT PRIOR APPROVAL.
Prior approval is required for ALL uses of images depicting SPORTS ILLUSTRATED or GOLF magazine covers, and for ANY use in RETAIL PRODUCTS. Contact your local office to see if we can clear this image for you.
Collection:
Sports Illustrated
Date created:
19 June, 2005
Source:
Sports Illustrated