Borussia Dortmund II v 1. FSV Mainz 05 II - 3. Liga
DORTMUND, GERMANY - AUGUST 26: Head coach David Wagner of Dortmund reacts during the third league match between Borussia Dortmund II and 1. FSV Mainz 05 II at Stadion Rote Erde on August 26, 2014 in Dortmund, Germany. (Photo by Sascha Steinbach/Bongarts/Getty Images)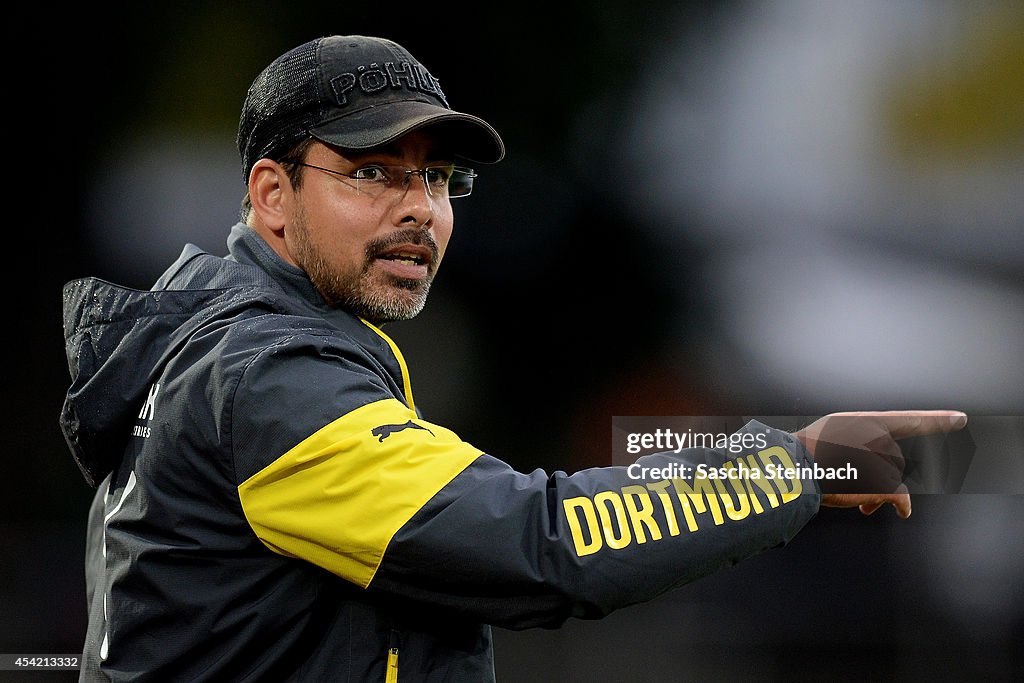 How can I use this image?
DETAILS
Restrictions:
Strictly Editorial Use Only.
DFB rules prohibit use in MMS services via handheld devices until two hours after a match and any usage on internet or online media simulating video footage during the match. For further questions please contact the DFB directly at +49-69-6788-0.
Date created:
26 August, 2014