Japanese Empress Michiko and Queen Silvi...
Uppsala, SWEDEN: Japanese Empress Michiko and Queen Silvia (L) walk to attend a festive dinner at the Uppsala Castle, 23 May 2007, during the the 300th anniversary of the birth of Swedish biologist Carolus Linnaeus who invented the current system of classifying organisms. AFP PHOTO / SVEN NACKSTRAND (Photo credit should read SVEN NACKSTRAND/AFP via Getty Images)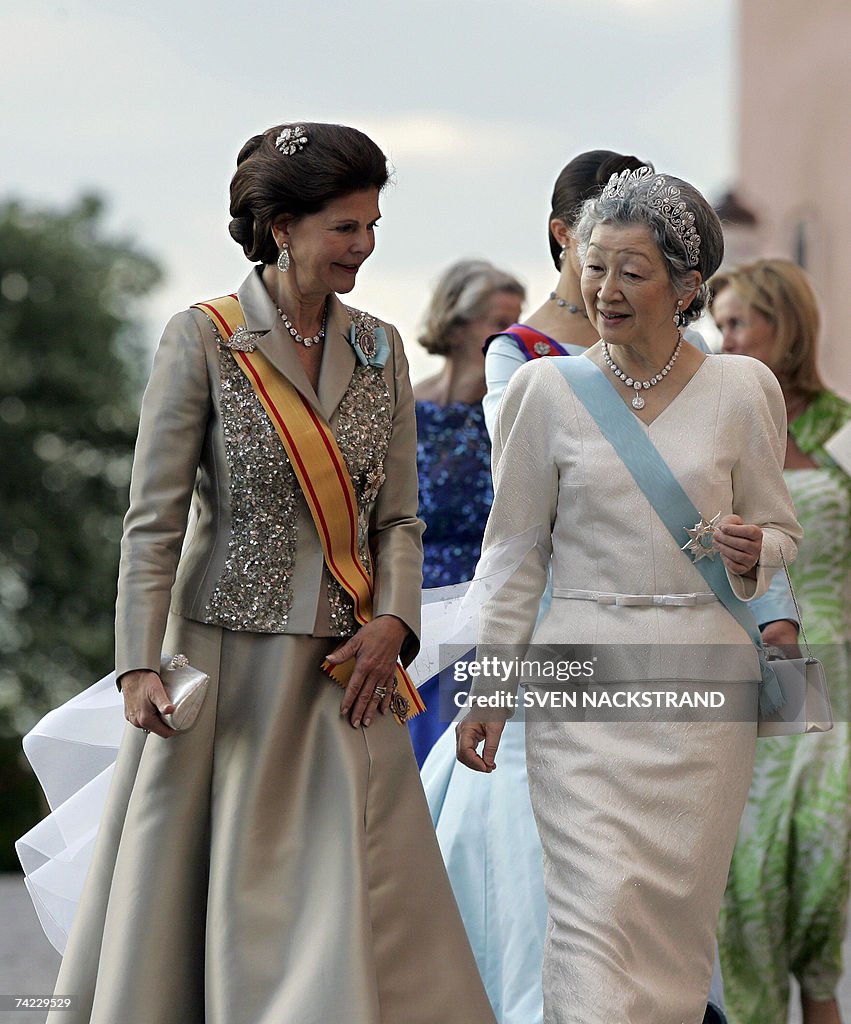 DETAILS
Restrictions:
Contact your local office for all commercial or promotional uses. Full editorial rights UK, US, Ireland, Italy, Spain, Canada (not Quebec). Restricted editorial rights elsewhere, please call local office.
Date created:
23 May, 2007