Hannover 96 v SV Werder Bremen - Bundesliga
HANOVER, GERMANY - FEBRUARA 13: The flag of Hannover 96 seen prior to the Bundesliga match between Hannover 96 and SV Werder Bremen at the AWD Arena on February 13, 2010 in Hanover, Germany. (Photo by Martin Rose/Bongarts/Getty Images).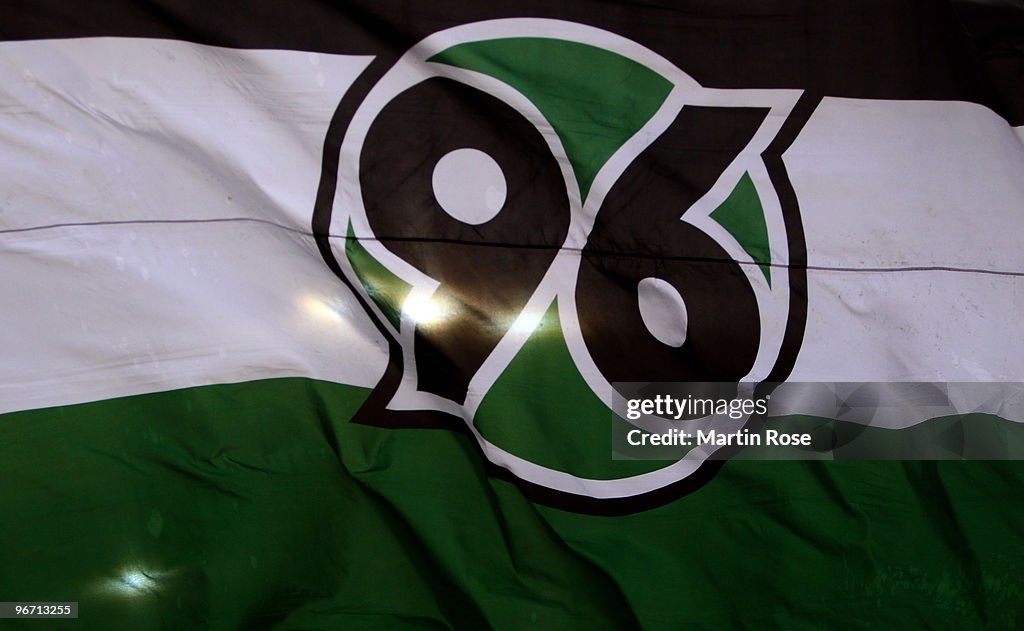 How can I use this image?
DETAILS
Restrictions:
Strictly Editorial Use Only.
German Football League rules limit publication of images on the internet to six a match and prohibit use in MMS services via handheld devices until two hours after a match. For further questions please contact the DFL directly at +49-69-650050.
Date created:
13 February, 2010
Object name:
89134794MR052_Hannover_96_v