Duke Alaa Abdelnaby...
College Basketball: ACC Tournament: Duke Alaa Abdelnaby (30) upset during game vs UNC. Atlanta, GA 3/12/1989 CREDIT: Manny Millan (Photo by Manny Millan /Sports Illustrated via Getty Images) (Set Number: X37963 TK10 )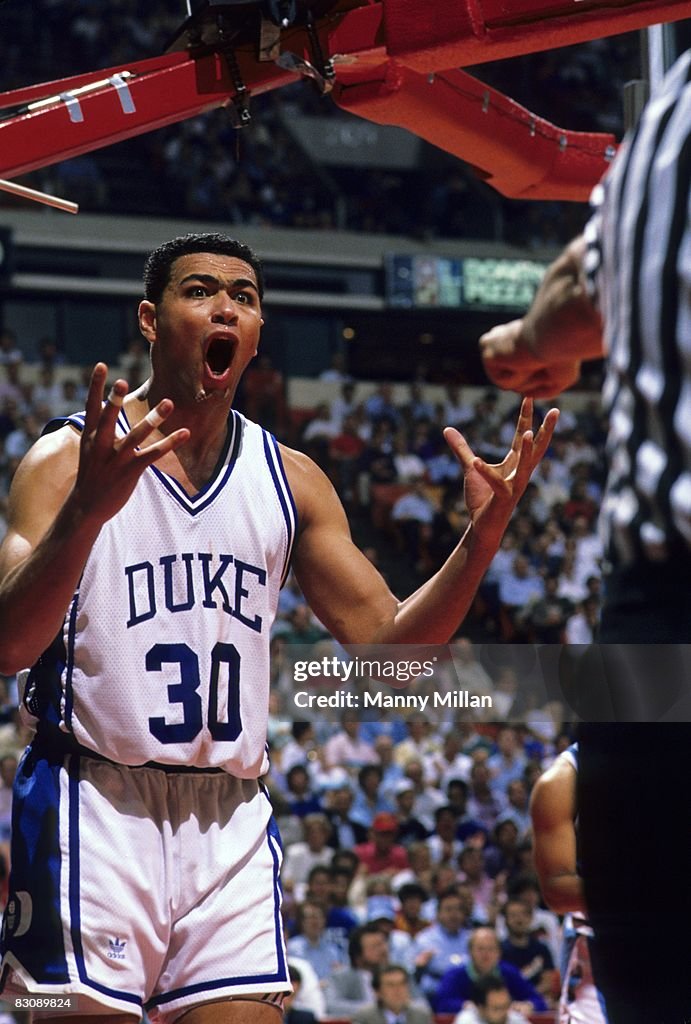 Get personalised pricing by telling us when, where, and how you want to use this asset.
DETAILS
Restrictions:
No commercial uses without permission. Contact your local office.
Prior approval is required for ALL uses of images depicting SPORTS ILLUSTRATED or GOLF magazine covers, and for ANY use in RETAIL PRODUCTS. Contact your local office to see if we can clear this image for you.
Collection:
Sports Illustrated
Date created:
12 March, 1989
Source:
Sports Illustrated
Object name:
079003381.JPG