4th Infantry Division in Tikrit, Iraq - stock photo
TIKRIT, IRAQ - OCTOBER 14: Private First Class Bryan Doe from East Longmeadow, Massachusetts, with the 4th Infantry Division, is silhouetted by the moon as he holds his weapon October 14, 2003 in Tikrit, Iraq. The soldiers from the 4th Infantry Division have been on high alert in the area as attacks continue on the soldiers.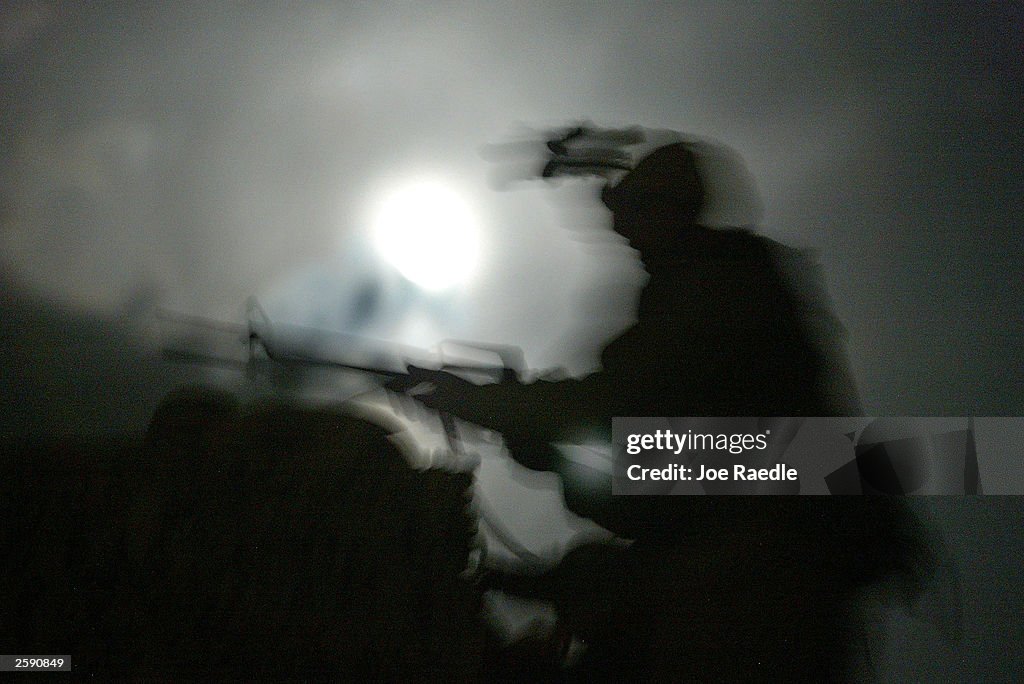 Get this image in a variety of framing options at Photos.com.
Not sure if you can use this image for commercial purposes? Find out
DETAILS
Collection:
The Image Bank Unreleased
Restrictions:
This image has no model or property release. Any commercial use requires additional clearance. (Why?) Contact your local office to see if we can clear this image for you.
Release info:
Releases not available for featured content. To use this image for commercial purposes, contact us.