Bukhara Uzbekistan Kalyan Minaret and Madressa Sunset Twilight - stock photo
Colorful sunset twilight over the famous Old Town in the City of Bukhara with the iconic Kalyan Minaret and Miri Arab Madressa. Aerial Drone Point of View. Itchan Kala, Bukhara, Khorezm Region, Uzbekistan, Central Asia.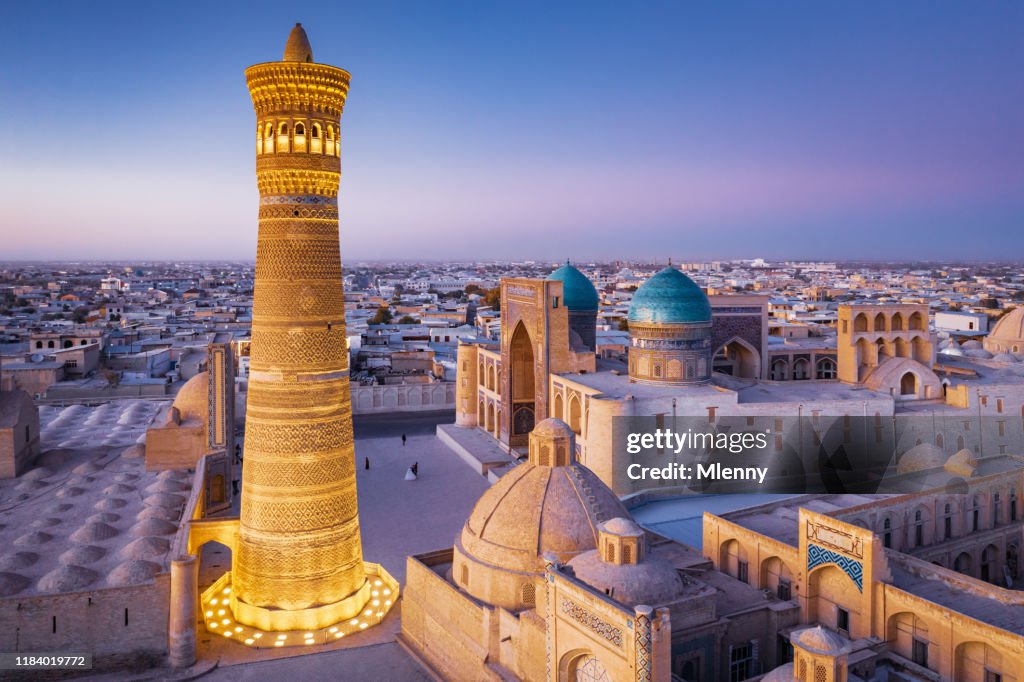 Get this image in a variety of framing options at Photos.com.
All Royalty-Free licences include global use rights, comprehensive protection, and simple pricing with volume discounts available
DETAILS
Release info:
No release required