Gibraltar Monkey & Baby - stock photo
The rock of Gibraltar is famous for the monkeys that inhabit the slopes around the summit. They can be quite aggressive, for one if they carry babies, or else when they can smell hikers' food rations.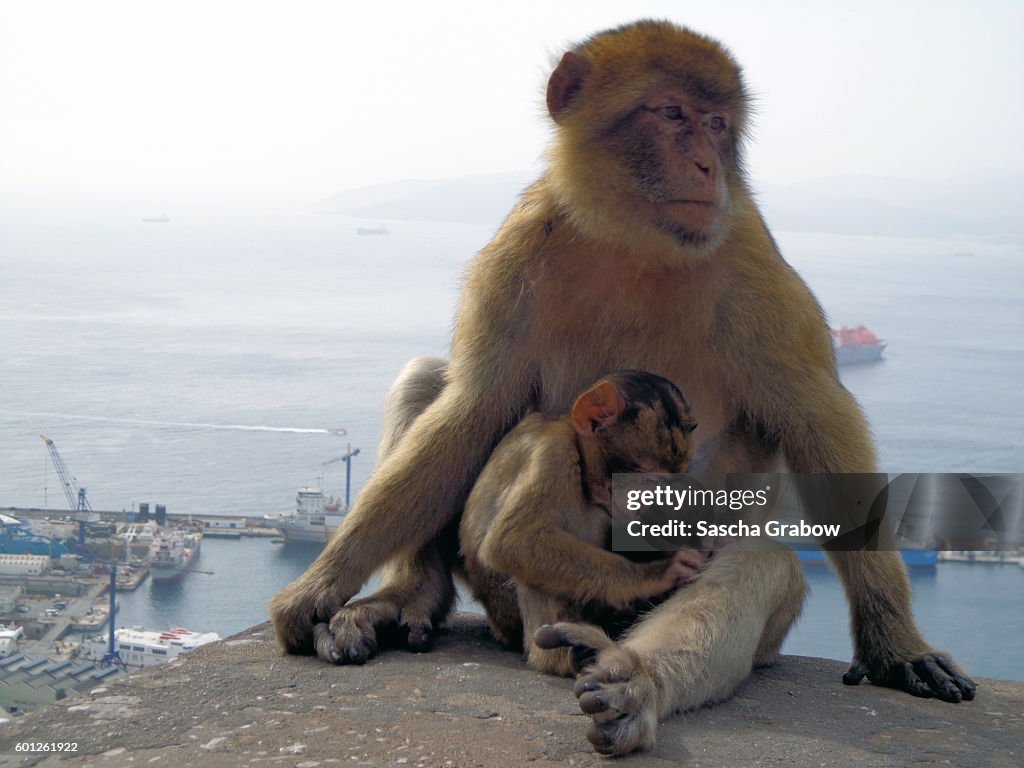 Get this image in a variety of framing options at Photos.com.
All Royalty-Free licences include global use rights, comprehensive protection, and simple pricing with volume discounts available
DETAILS
Location:
Gibraltar, Overseas Territory, United Kingdom
Release info:
No release required