Incheon International Airport Seoul, Korean - stock photo
Beijing,China - September 8, 2012: Korean Incheon International Airport. Inechon International Airport is South Korea's largest international airport, is the sixth busiest international airport.The pictures are of Korean Air flight, is the Republic of Korea 's largest airline. Korean Airlines overseas routes all is in Inchon airport.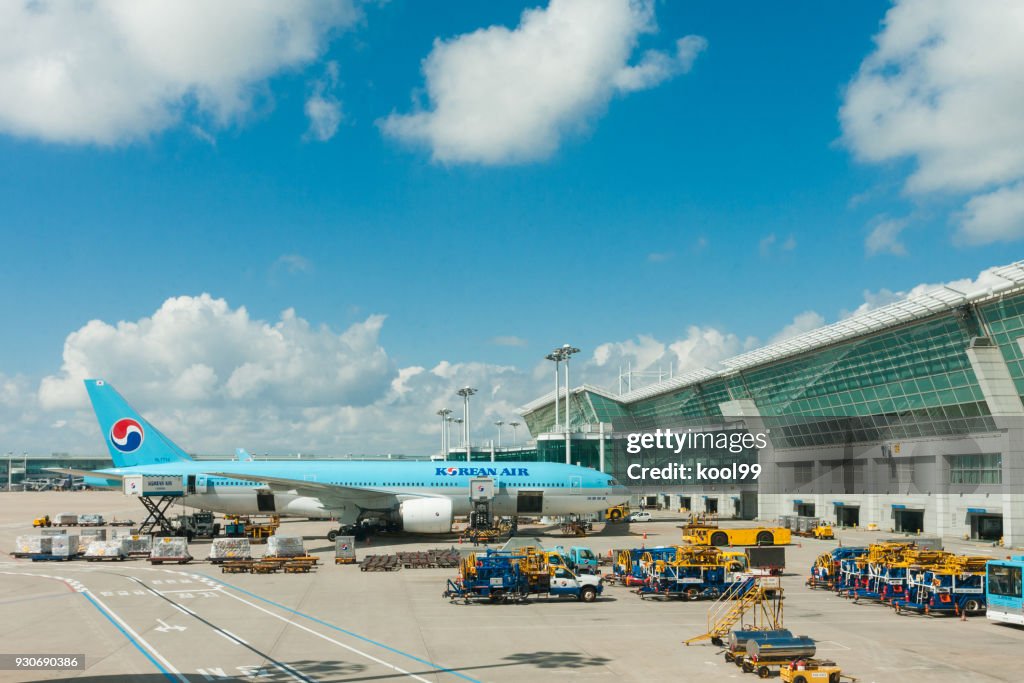 All Royalty-Free licences include global use rights, comprehensive protection, and simple pricing with volume discounts available
Not sure if you can use this image for commercial purposes? Find out
DETAILS
Collection:
iStock Unreleased
Release info:
Releases not available for featured content. To use this image for commercial purposes, contact us.