Incheon International Airport, South Korea / Incheon International Airport - stock photo
Incheon, South Korea - July 24, 2013: Passenger terminal inside Incheon International Airport (ICN) in South Korea. The airport serves the city of Seoul and is one of the busiest airports in the world. Total passengers in 2012 were close to 40 million. The airport was named best airport in the world for 7 straight years by the Airports Council International from 2005 to 2012.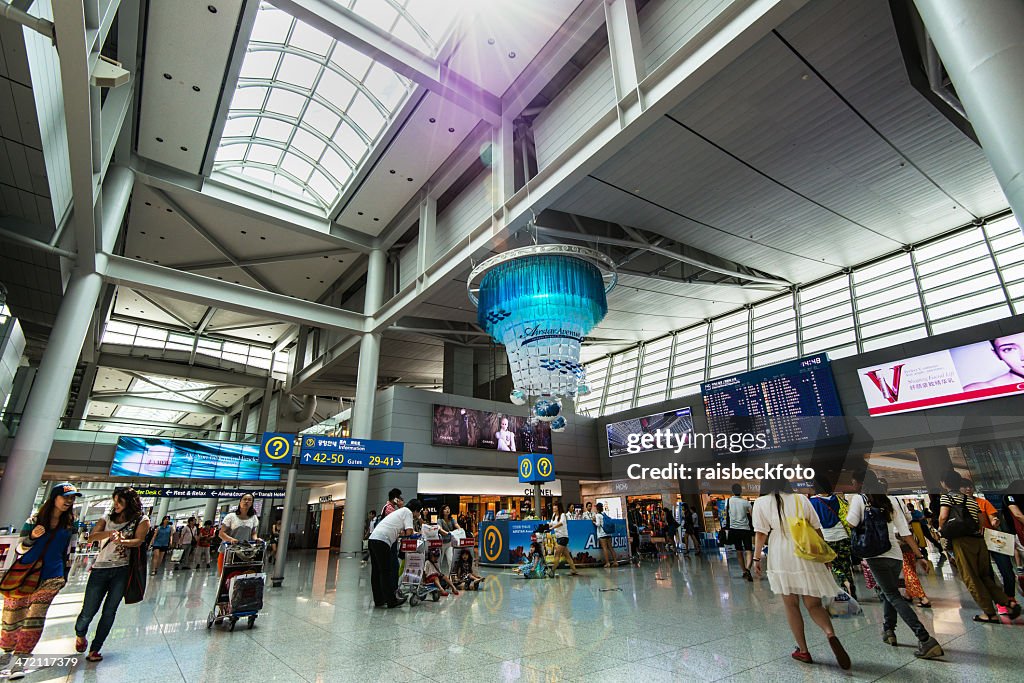 All Royalty-Free licences include global use rights, comprehensive protection, and simple pricing with volume discounts available
Not sure if you can use this image for commercial purposes? Find out
DETAILS
Collection:
iStock Unreleased
Release info:
Releases not available for featured content. To use this image for commercial purposes, contact us.