Middle East Topographic Map - stock photo
"3D render and image composing: Topographic Map of the Middle East region. Including borders, rivers and accurate longitude/latitude lines. High resolution available! High quality relief structure!Relief texture and satellite images courtesy of NASA. Further data source courtesy of CIA World Data Bank II database.Related images:"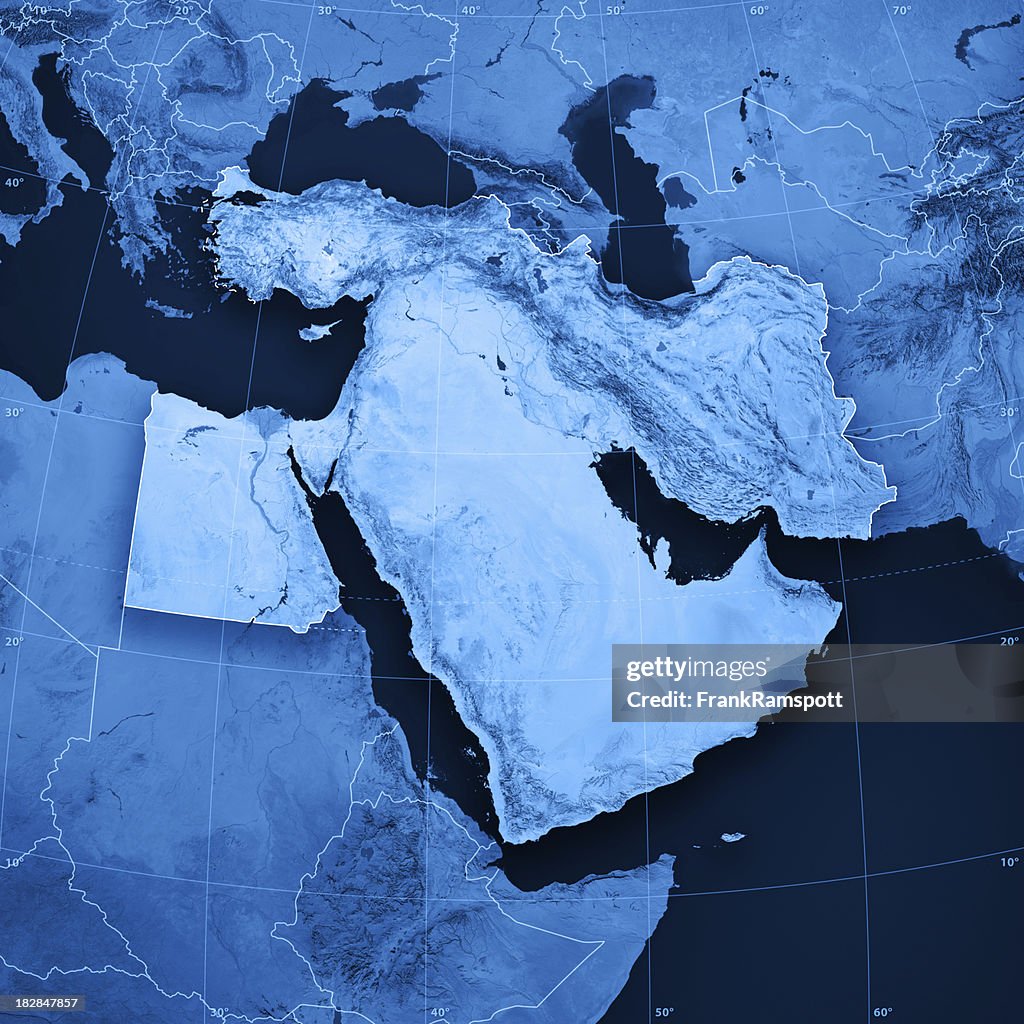 Get this image in a variety of framing options at Photos.com.
All Royalty-Free licences include global use rights, comprehensive protection, and simple pricing with volume discounts available
DETAILS
Release info:
No release required