Modern skyscrapers in Downtown Dubai, Dubai, United Arab Emirate - stock photo
High resolution image of modern skyscrapers with world's tallest building Burj Khalifa (2016/5) in Downtown Dubai, United Arab Emirates. Dubai is fastest growing city of the world. Large number of tall skyscrapers are built along E11 Sheikh Zayed Road highway with metro line and around futuristic traffic junction. Taken by Sony a7R II, stitched from several photos.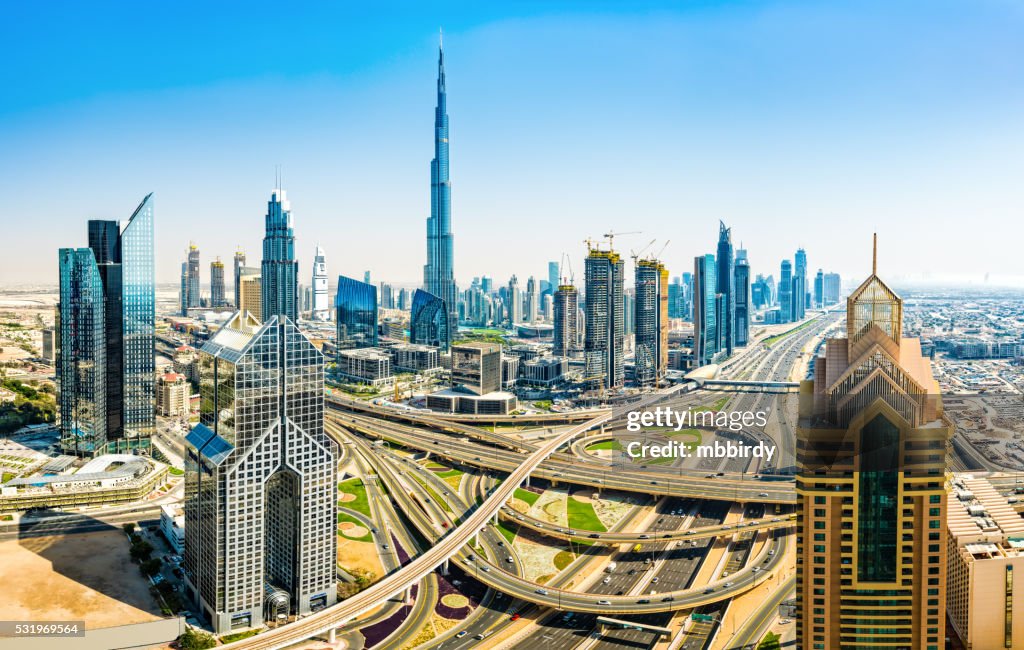 Get this image in a variety of framing options at Photos.com.
All Royalty-Free licences include global use rights, comprehensive protection, and simple pricing with volume discounts available
DETAILS
Release info:
No release required