Okunoin, Koyasan, Japan - stock photo
Okunoin is the site of the mausoleum of Kobo Daishi, the founder of Shingon Buddhism. Instead of dying, Kobo Daishi is believed to rest in eternal meditation as he awaits Miroku Nyorai, the Buddha of the Future, and provides relief to those who ask for salvation in the meantime. Okunoin is one of the most sacred places in Japan and a popular pilgrimage spot.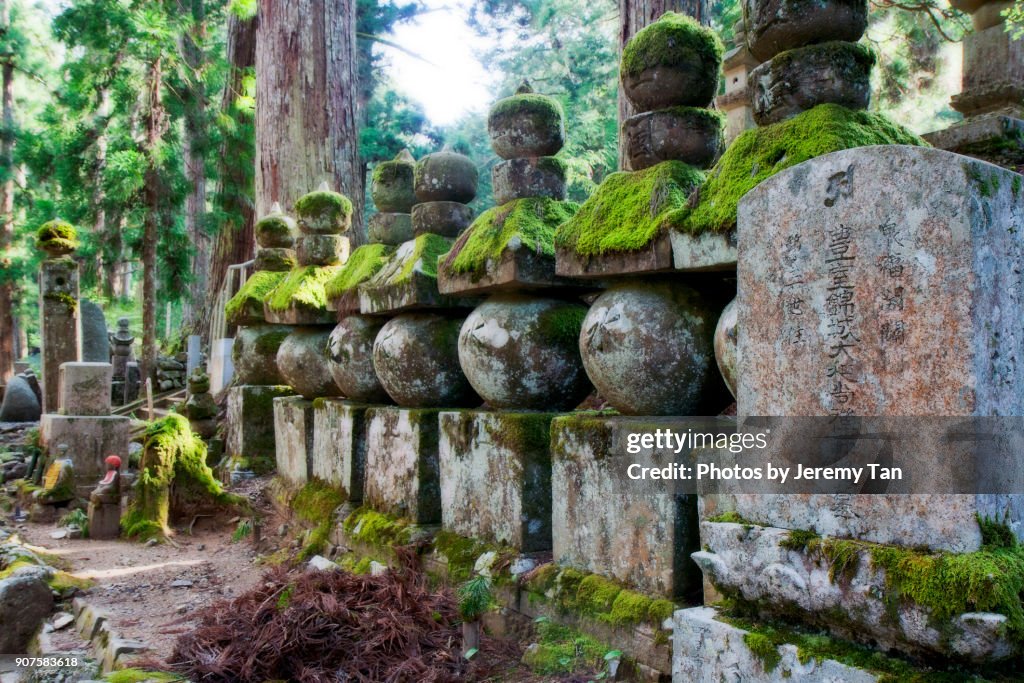 Get this image in a variety of framing options at Photos.com.
Not sure if you can use this image for commercial purposes? Find out
DETAILS
Collection:
Moment Unreleased
Location:
Koya, Wakayama, Japan
Release info:
Releases not available for featured content. To use this image for commercial purposes, contact us.