Pura Ulun Danu Bratan, Bali, Indonesia - stock photo
Pura Ulun Danu is the famous Hindu water temple complex that is located on the shores of Lake Bratan, a crater lake itself, in the mountains near Bedugul, Bali, Indonesia. It is also a landmark and tourist attraction.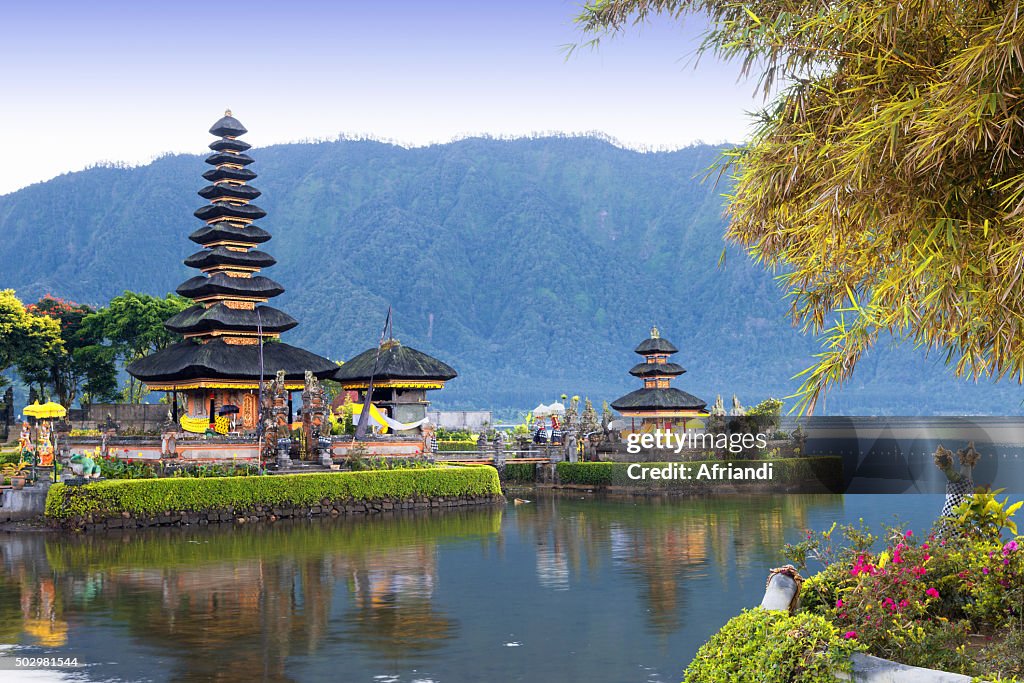 Get this image in a variety of framing options at Photos.com.
All Royalty-Free licences include global use rights, comprehensive protection, and simple pricing with volume discounts available
DETAILS
Release info:
No release required