Runkel Castle and old stone bridge across the Lahn river in Runkel, Hesse, Germany - stock photo
Runkel is a town on the Lahn River in Limburg-Weilburg district in Hesse, Germany. The medieval castle Runkel was first mentioned in 1159 and still dominates the skyline. The historic bridge over the Lahn river was finished in 1448. In 1634, the town and the castle were largely destroyed in the Thirty Years' War, but restoration followed in 1649.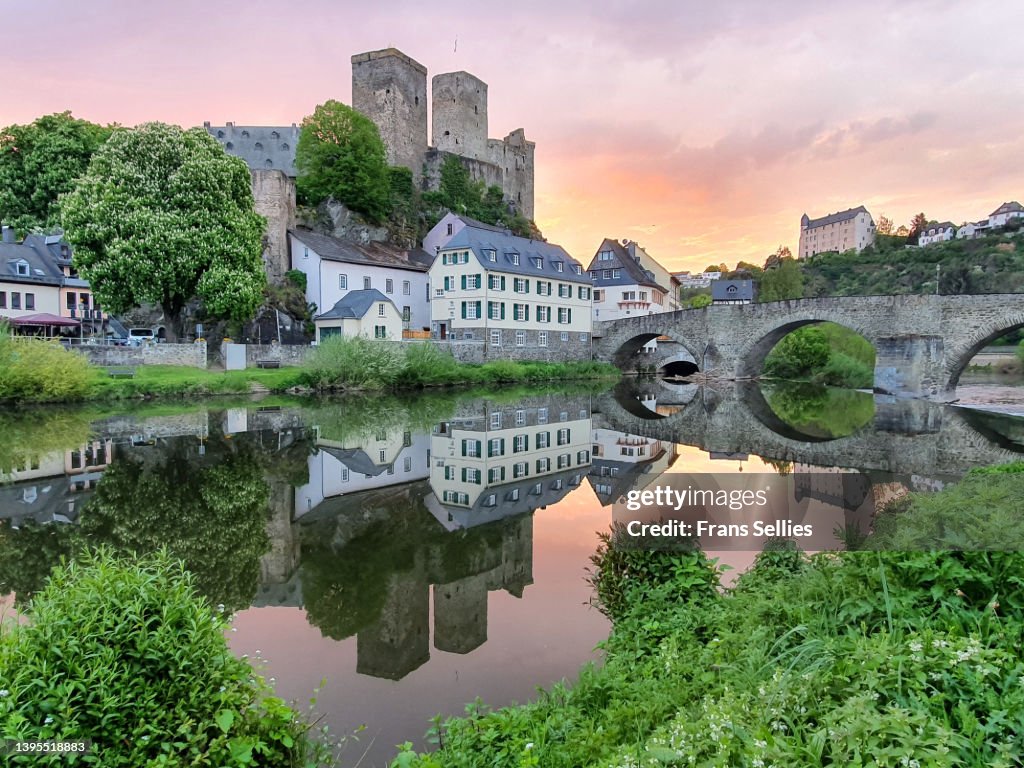 Get this image in a variety of framing options at Photos.com.
All Royalty-Free licences include global use rights, comprehensive protection, and simple pricing with volume discounts available
DETAILS
Location:
Runkel, Hessen, Germany
Release info:
No release required