The Rizal Monument in Rizal Park - stock photo
Rizal Park is a historical urban park in the Philippines. Located along Roxas Boulevard, Manila, it is one of the largest urban parks in Asia. Rizal Park is one of the major tourist attractions of Manila. Situated by the Manila Bay, it is an important site in Philippine history. The execution of national hero José Rizal on December 30, 1896 fanned the flames of the 1896 Philippine Revolution against the Kingdom of Spain. The area was officially renamed Rizal Park in his honor, and the monument enshrining his remains serves as the park's symbolic focal point.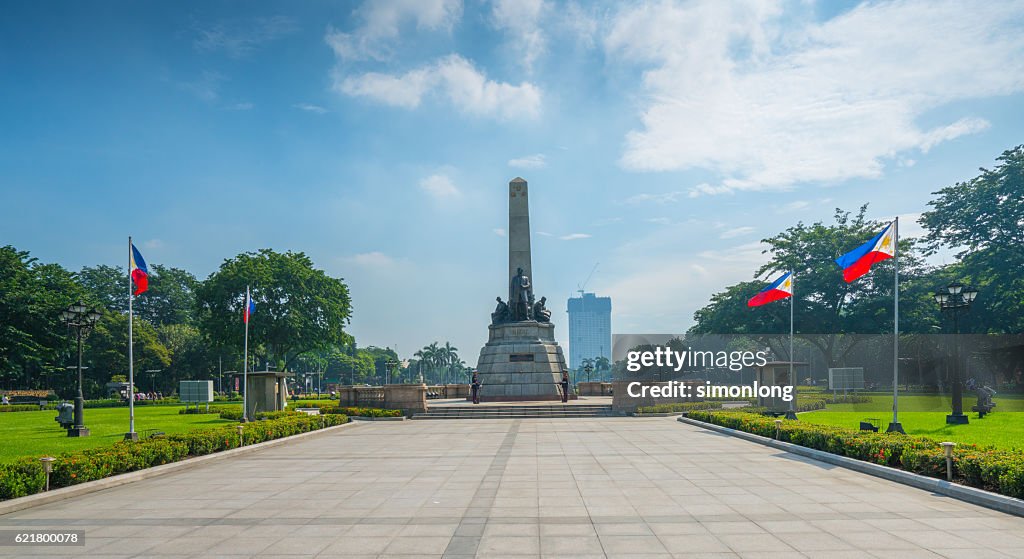 Get this image in a variety of framing options at Photos.com.
All Royalty-Free licences include global use rights, comprehensive protection, and simple pricing with volume discounts available
DETAILS
Location:
Manila, Manila, Philippines
Release info:
No release required